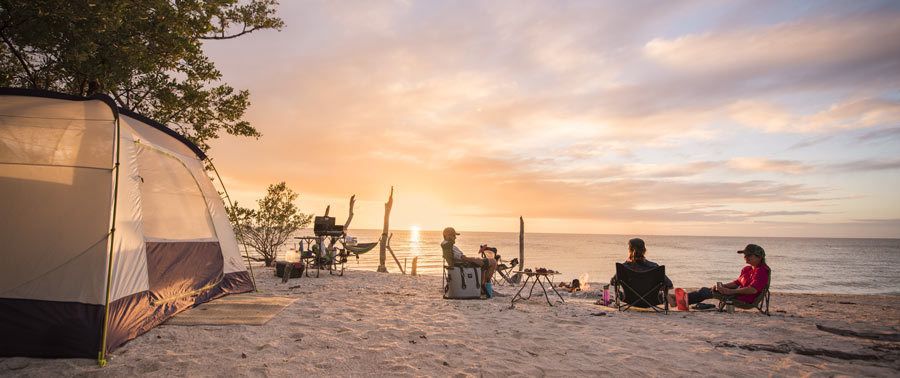 Why go camping?
When we are camping recently considered adventurism and pastime for students and hikers. Somehow we easily forgotten our camping with my parents, when it Fica or Stojadins standing tent, dishes, family, mattresses and hundreds of miracles. Stale at three in the morning to avoid the heat and cause breaks to eat and rest. Today, in addition to air-conditioned car where the sea came much faster and easier, with camping equipment that is easier to handle feel that we are adventurers ... but good. Camping is the choice for nature lovers, they say. The only thing I think that all people are nature lovers just do not know 😀 Camping is a great choice especially for families because:
it's fun!
Children will be interesting; only sleeping in the tent will be a unique experience
for children's paradise as the game starts as soon as you slip away from the tent, and in addition to them a special experience to sleep in a tent;
Cooking is not a bore - there you are, you are not driven into the kitchen, creativity comes into play because if you do not have a fridge, say, fast food and everyone is happy;
it's cheaper (perhaps this should in the first place) - the most money you will spend the first holiday, when you purchased the equipment and then will all be cheaper to the usual accommodation;
all day outdoors in the summer and it can not be bad 😀
You fall asleep waves or crickets and birds to be.
What do you need?
Besides kamperskog experience, certainly to me were of no use lists of several forums. I clipped them, and sought out something added. Are grouped thematically.
Camping - tent:
Tent - is banal, but I know the people who are on holiday went without bathing, so this is not at all stupid sentence 😀 We bought McKinley s tent because Intersport bar in Banja Luka, has the best deal. We took Samos 6, because when choosing a tent does not need to go to the exact number of people who are planning to settle there (regardless of age). We tested it, by force of circumstance, splash, and more is. The tent should be invested, if you do not want to go to the other extreme - those who hate camping because the tent was too small or leaks etc. Pare the tent will easily get over if it translated into the price of the average apartment. Note: If you have already purchased a tent, before going on holiday, visit the YouTube video on setting up a tent. It is amazing how helpful it. We have also made very quickly just due preparation before the trip.
Flap or a basis for a tent - is not mandatory but certainly comes in handy because both keep the tent from drilling. We did not put or are well combed the place before setting up the tent. I believe that it can easily be found in the cellar bar or in the market. The tent flaps always be zaštekana on a pile of things and almost invisible for years while npr.ne go camping. If you decide not to place it under the tent, you will definitely need a tent in front of you as little needles, dust and soil entering the tent itself.
Nails / pegs - pegs come with every tent, but still need to take the nails (Edit after her husband read: 25IC). The pins are very easily distort and good to have a reserve.
Pliers - for removing pins / nails from the country.
Rope + tongs - dryer.
hammer- remember the hammer!
Sleeping bags - we have Ferrino winter bags and perfect serve. These days the temperature at night was around about 15 degrees and were murky. Bag open until the end and each child draws himself and knap the cover.
Blankets - next to a bag, it's good to have blankets. If you go with children, they already know about sleep habits. We have quite a rotary bag is close to their radius of movement. If during the night drift, shift blanket over. They are not thick blankets, but those that be bought for just 10 marks in shopping malls, polyester. Heat like crazy and just for camping because they do not take up much space.
Substrates for sleeping - we brought again and our hiking but they serve more children rolling and playing than sleeping. We sleep on mattresses (turbo maksimus call them), the brand Intex. We are in the dorms cost about two medium-sized (1.37m * 1.91m * 22cm) and a great serve. It happened only to the baby during the night rolled and stuck in between. The important thing is to find the right position 😀
Pump for blowing and blowing - both equally important. If you do not want full-time work of which will be mantati head, buy a pump. Is a cheap and very useful. We are near neighbors of the Czechs earned beer thanks to the pump so you can see.

Canopy is not bad but we have a great past without it because we found a thick shade. We is not mandatory nor we needed.
Hammock or any other swing - the perfect tranquilizer children, reading, baškarenje. It is easy to set up if there is a tree. (Thanks, Silent!)
A Power Source - You will also want to bring some kind of generator. One of the best generators for camping are propane gas generators. They can be small and easy to transport. With them you can have lights, music or anything related to electricity.
In addition to the bugs and mosquitoes, can happen that you have a strenuous and noisy neighbors. What we have not experienced and do not really have anything interesting to add as far as that. I think we were this strenuous and noisy neighbors with two čedovišta who knew the middle of the night awake, for recreation, as if they were at home.
If you have another thing to note, experience, anything that would be useful or interesting to add. When I get home, I will certainly have another impression to share. I stretched, or less could. Im done.